Although still technically part of Genoa, Nervi is the first little Italian town you can drop into by train, on the Sestri Levante line.
Nervi is well-known to many Italians because of it's remarkable 'passeggiata', an unbelievable promenade perched on the cliffs of the city, overlooking the sea as it crashes against the massive rocks down below.
While every town along the Mediterranean can surely boast this, Nervi on a sunny day features the bluest & clearest water you'll ever see in your life, with an unending view of the Ligurian coastline all the way down to Camogli & San Rocco.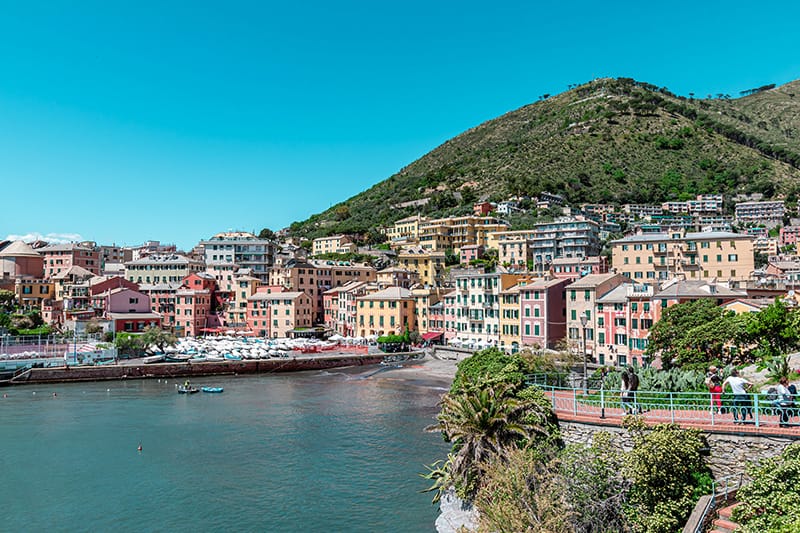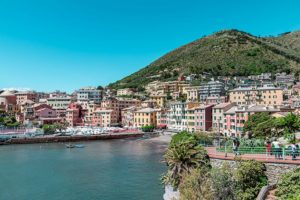 If you catch the Passeggiata directly from the Nervi Train Station and follow it in the opposite direction, you end up in the city itself, a quintessential Italian town, full of pastel colors, a calm waterfront and a nice blend of locals and tourists, both equally relaxed and appreciative of the beauty all around them.
A small beach sits at the foot of Nervi's pastel waterfront architecture, but you also can find a spot to catch some sun or go for a swim on many of the rocks below the Passeggiata, Be sure to stop in at Gelateria Caprafico for the best gelato the city has to offer!
---
What are you waiting for?