Abbey

Originally a convent dedicated to welcoming travelers and needy, today a welcoming hostel hosts and cuddles backpackers and tourists seeking a family atmosphere.
Abbey winks to families and small groups, offering dedicated solutions and packages.
Abbey is located in the historic center of Genoa, not far from Genoa P.Principe railway station, from the Aquarium, two minutes (on foot) from via Garibaldi.
How to book
Find the room more suitable to you (if you don't find what you need, please write us an email)
Check the availability using the "BOOK" button and proceed with confirmation
Within 24h of your reservation you will receive a confirmation email and useful information for your trip
Within 48h of your arrival date we will ask you to send us the details of your ID and of others traveling with you (including minors), and to pay the bill in full (tourist tax included). We will need also a phone number to contact you in case of an emergency.
you will be contacted to set your check-in time
We are waiting for you!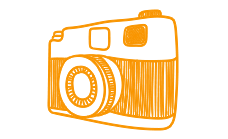 Gallery
Your home away from home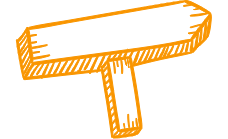 Where we are!
Abbey is in the heart of the historic centre of Genoa, just a short walk from the Genoa Piazza Principe Railway Station. With a brief walk you can reach the Aquarium of Genoa, Via Garibaldi Street – the street of UNESCO heritage buildings, or lose yourself wandering between the enchanting Genoese alleys.
How to reach us
Click and slide the photos to see the route
From Fanti d'Italia (Bus station)
From Principe train station
Parking


Hostel's Rooms
After every check-out, all our rooms are sanitized in accordance with the current laws anti COVID-19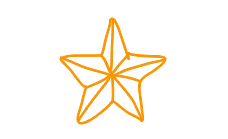 Special Offers

BACHELOR PARTY HEN NIGHT with 6 friends the Bride or the Groom sleep for free

SPECIAL WEDDING FRIENDS & FAMILY book for your guests our apartments. Special tariffs for them!

IT'S NEVER TOO LATE over 60 years old 10% Off. Please rembember to announce at your booking!

FAMILY PLAN 2 adults and two children under 7 years old pay for 3 people

1 ADULT and 1 CHILD pay for 1 PERSON
What are you waiting for?